You are here

7 Financial Planning Tips for Your 20s and 30s
7 Financial Planning Tips for Your 20s and 30s
Submitted by JMB Financial Managers on October 14th, 2021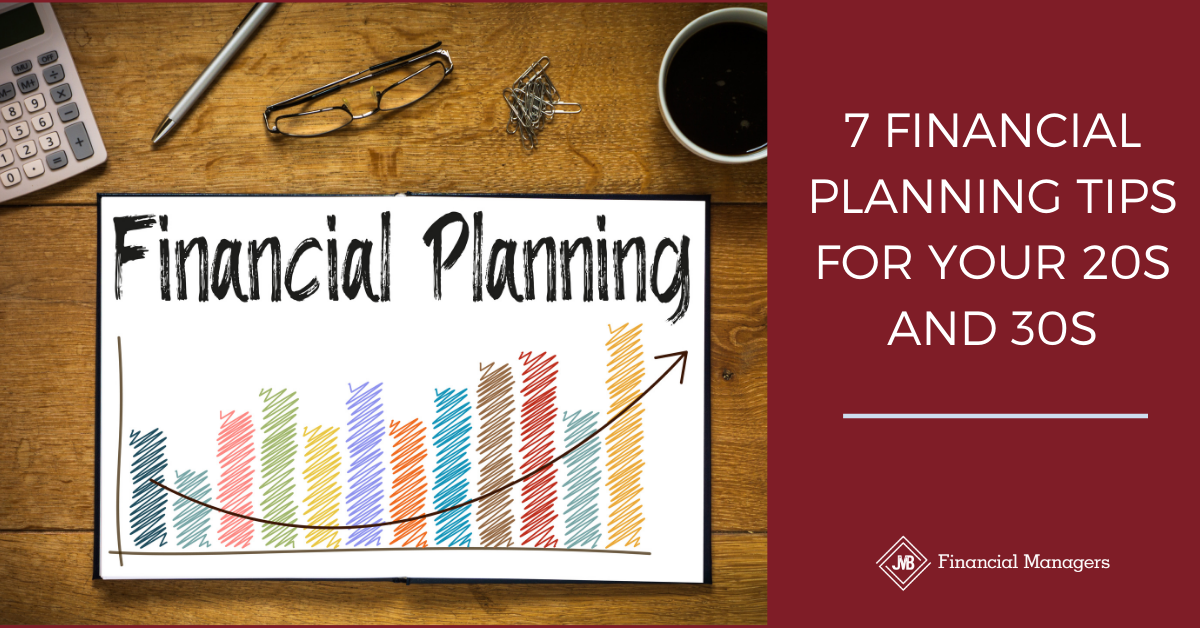 Seventy-five percent of Americans have no financial plan. From savings to paying off debt to retirement funds, many are just winging it and hoping for the best. Especially when you're in your 20s and 30s and just starting out on your financial journey, creating a financial plan and sticking to it can feel scary and overwhelming.
But if you're looking to win long-term, you need to embrace financial planning. Financial planning is a blend of basic math skills, self-control, and common sense. And there's no reason for it to be intimidating; if you are unsure of how to start, or want help from an expert, there are a multitude of resources at your disposal.
October is National Financial Planning Month, so we've assembled a guide with 7 ways to help you make the most of it. If you build the habit of tracking and managing your financial situation on a regular basis, you're bound to succeed at financial planning.
1. Track Income and Expenses
How much money do you spend each month? Rent, utilities, investments, car payments, health insurance, internet service, groceries, drive-thru coffees, impulse purchases—they add up quickly.
Depending on your financial situation, you may not know how much money you actually spent until you come up short at the end of the month. This isn't a sustainable way to live, much less plan for the future.
That's why tracking income and expenditure can really help you understand where your money is going each month and where you can cut back on unnecessary expenses. Budget and financing apps are a convenient way to do this, especially if you already spend a lot of time on your phone or computer.
2. Cut Luxuries Wisely
Some people worry that making a budget will kill all their fun. No more movie nights, vacations, or manicures—but that isn't the case. A budget simply means that you know what you're spending each month.
If you're trying to create a financial plan for 2022 you might decide to prioritize saving over spending. If that's the case, deciding which luxuries you want to cut may be easier than you think. Take a look at your monthly expenses, that you tracked in step one, and look for extras you might not be aware of.
Some people have memberships and subscriptions they never use. Others didn't know they were still paying for that Netflix account they signed up for back in college. Either way, make sure you know that you want every 'extra' that you're paying money for.
It's time to apply this wisdom to anything new you sign up for. Free trials often include sneaky fine print.
If you're locking yourself into another subscription, note the renewal or free trial end date on your calendar. Moving forward, you won't have to review your expenses for any unexpected recurring charges because you'll already know what you're paying for.
3. Pay Bills on Time
Part of Financial Planning Month is making sure that you have a comprehensive view of your financial health. Are you consistently paying bills on time, or are you often late?
Make it easier by putting your bills on a calendar or turn on autopay options. On-time payments will eliminate late fees and boost your credit score, which is a crucial part of your financial health and important for big purchases like buying a house or car.
The finance and budget apps we linked to in step one can also help. You can often autopay through these apps so you have one less thing to keep track of.
4. Track Impulse Purchases
How many impulse purchases do you make a month? Some are small, like buying an extra pint of ice cream as a reward after a hard day. Others are bigger, like impulsively buying a new piece of furniture, or spending money on in-app purchases which can quickly add up.
Experts estimate that Americans spend $450 a month on impulse purchases. This is a large chunk out of your potential savings, especially if you're putting those impulse purchases on a credit card that you can't actually afford to pay off each month.
Most debit and credit card apps or sites will track your expenses and break them out by category. But, as you may have noticed in the past, sometimes these breakdowns are inaccurate. For instance, it may file groceries under "Eating Out" because they both fall under a common food category.
As mentioned above, finding the right app for you can be a big help. Most apps will allow you to customize your budget and spending categories and re-categorize purchases into the right place.
5. Plan Your Savings
When making a financial plan, savings seem to come last for many people. There's always something more pressing, and people plan to save if there's 'any left over.'
But at the end of the month, there never seems to be any left over. Extras go to paying unexpected bills, impulse purchases, and so forth. If you don't plan for it, it will never happen.
If your employer offers a 401k take advantage of it as soon as you are eligible. The money will come straight out of your paycheck so you don't even have to think about it and you will be thankful later when it's time for retirement. Additionally, putting some money in your personal savings account each month is a big step toward financial security. You can start by doing a few dollars at a time ideally deposited directly into savings when you get paid. It doesn't have to be a huge amount, just start building the habit.
Many people make the mistake of transferring money from their savings to their checking accounts. Sometimes things happen, you get a flat tire or have a surprise medical bill. But sometimes, people make transfers to take advantage of a sale on their favorite shoes. Treating your savings account like a secondary spending fund is a common mistake and one that will negatively affect your financial health and stability in the long run.
6. Budget for Tax Season
When preparing for tax season, what expenses do you have? Some people do taxes themselves, while others hire someone to prepare their taxes for them.
If you're freelancing or working in the gig economy, know what you have to pay in taxes ahead of time. Find out what tax bracket you're in, estimate how much you pay in tax preparation, or whether you can pay taxes quarterly. Doing your research will pay off!
7. Budget for fun
People often struggle with staying on a budget during the holidays. Using the excuse that "it's Christmas!" often leads to a financial hangover of sorts in January.
When embracing the holiday season, make a list and stick to it. You can balance holiday cheer and generosity toward your loved ones while still staying within your means.
This is also true for vacations. When you track your expenses and prioritize savings, you have more leeway to take vacations and have fun without worrying you won't be able to pay rent afterward.
Start Financial Planning
It may feel like you're making slow progress, especially if you're dealing with low savings, credit card debt, or student loans, but taking these steps now will help you build a solid financial future. Financial planning is all about the tiny steps. They add up to big results in the end!
If you're looking for guidance on your financial situation, book your complimentary consultation with a Certified Financial Planner™ today!
Additional Resource
Looking for additional resources on financial planning? Download the What You Should Know About Financial Planning brochure for more information.
--
About the Author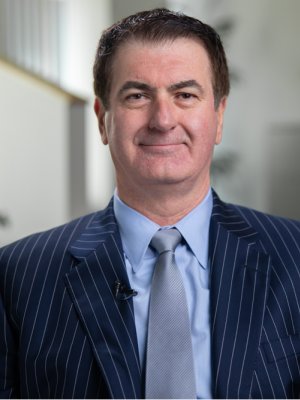 Jack Brkich III, is the president and founder of JMB Financial Managers. A Certified Financial Planner, Jack is a trusted advisor and resource for business owners, individuals, and families. His advice about wealth creation and preservation techniques have appeared in publications including The Los Angeles Times, NASDAQ, Investopedia, and The Wall Street Journal. To learn more visit https://www.jmbfinmgrs.com/.
Connect with Jack on LinkedIn or follow him on Twitter.