You are here

8 Tips to Help You Make the Most of Your 401(k)
8 Tips to Help You Make the Most of Your 401(k)
Submitted by JMB Financial Managers on October 23rd, 2019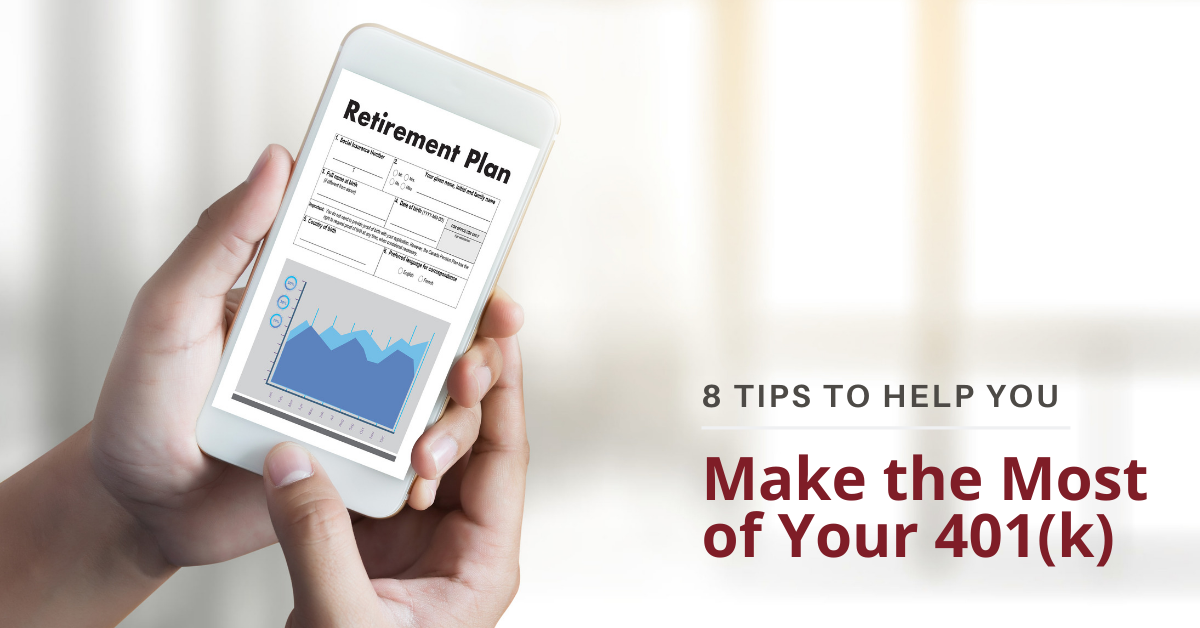 In spite of what you may have heard, employee-funded 401(k) plans will continue to be the main source of retirement savings for many Americans for years to come, despite falling victim to scandal and stock market volatility in the past.
Since 401(k) plans are expected to be around for many years, we want to help you make the most of yours. Here are 8 tips to get you started.
Tip #1: Sign Up!
This might be the most obvious step, but if you haven't already, make sure you're participating in your employer's 401(k) plan. One in four eligible employees aren't participating in their employer's 401(k) plan - don't be one of them!
Tip #2: Create a Contribution Strategy
After you enroll you will have to pick a contribution level. We suggest developing a contribution strategy in which you increase your contribution year over year. For example, sign up for a 3% contribution. A year from now, increase that to 4%. If this doesn't seem doable, at least hold your contribution level steady over time.
Maintain your contribution percentage even during times of market turmoil to take full advantage of steady dollar-cost averaging in a 401(k). Dollar Cost averaging is an investment strategy designed to reduce the impact of market gyrations on your account, while using those same gyrations to your benefit toward increasing your account size more quickly over time.
Tip #3: Take Advantage of Matching
Does your employer offer contribution matching? If so, and you're not taking advantage of it, you're literally missing out on free money. You should be contributing enough to at least meet the minimum company match, which is typically 3%.
Tip #4: Develop an Investment Plan
Many people don't invest in a 401(k) because they don't understand how it fits in to their overall investment strategy. By partnering with a financial advisor to create an investment plan that clearly maps out all of your goals and how you're going to get there, you will also become more aware of your risk tolerance which helps take the emotions out of investing. And they will help you manage your 401(k) decisions.
Tip #5: Diversification
If you're new to investing, all of your investments may be tied up in you 401(k). If that's the case and your 401(k) is not part of a larger investment plan, it may be in your best interests to diversify your portfolio to minimize risk and maximize your investment potential. Again, your financial advisor can assist with these decisions.
Tip #6: Be Cautious of Company Stock
This goes back to Tip #5: be sure to diversify. Don't flood your portfolio with company stock, leaving the fate of your retirement in the hands of one company. It is suggested to have no more than 20% of your portfolio in company stock (if that).
Tip #7: Don't Borrow from Your 401(k)
If you can avoid it, don't borrow from your 401(k) plan. Drawing against your 401(k) will reduce the total amount of your retirement fund and could leave you facing tax penalties.
Tip #8: Avoid Cashing Out
When changing jobs most employees' first move is to cash out their 401(k). In doing so, they generally face taxes, possible penalties, and the loss of tax-deferred growth. If you change jobs, avoid cashing out. Instead, transfer the balance into the 401(k) plan at your new employer. If that is not an option, rollover the balance to an Individual Retirement Account ("IRA").
---
For more information on IRA rollovers, check out our free guide, Things to Consider Before Making an IRA Rollover.
---
Are You making the most of your 401(k)?
Whether you implement one, two, or all eight of the tips above, at the end of the day we just want to help you make the most of your 401(k) plan. If you'd like to learn more about how to optimize your 401(k) and get the most of that free money, or how to implement these tips, please schedule a complimentary consultation with us today.
--
About the Author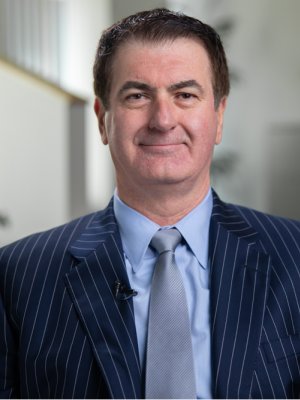 Jack Brkich III, is the president and founder of JMB Financial Managers. A Certified Financial Planner, Jack is a trusted advisor and resource for business owners, individuals, and families. His advice about wealth creation and preservation techniques have appeared in publications including The Los Angeles Times, NASDAQ, Investopedia, and The Wall Street Journal. To learn more visit https://www.jmbfinmgrs.com/.
Connect with Jack on LinkedIn or follow him on Twitter.