You are here

Comprehensive Financial Planning: What is it Anyway?
Comprehensive Financial Planning: What is it Anyway?
Submitted by JMB Financial Managers on October 8th, 2018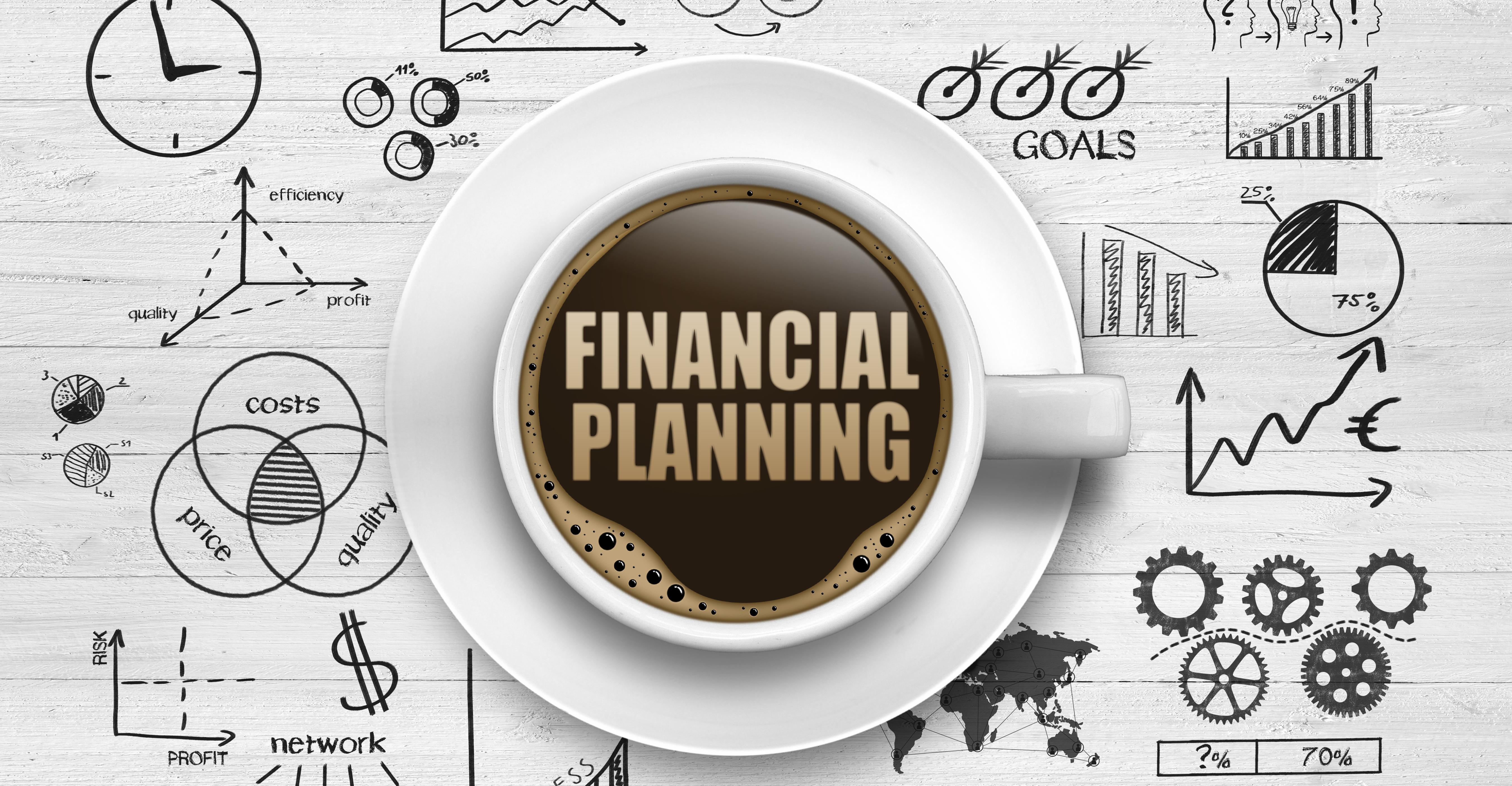 When it comes time to create a roadmap for your financial future, you hear the term "comprehensive financial planning" thrown around a lot, whether it's during your research or in talking with a Certified Financial Planner®. So what is comprehensive financial planning anyway? It can seem like a pretty ambiguous process, but in reality, can be broken down into pretty basic terms.
A Process Rather Than a Product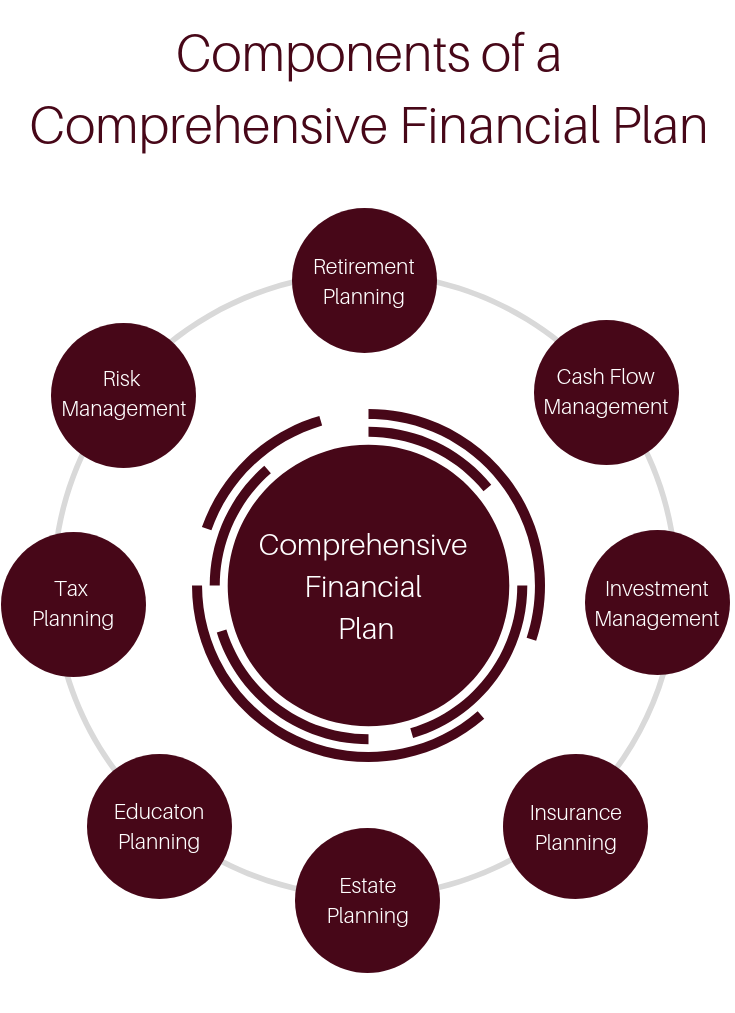 Most people understand that accumulating wealth and achieving goals doesn't happen overnight. This understanding is the basic principle of how comprehensive financial planning works. It is about creating a process that helps you move closer and closer to your goal over time. It incorporates all aspects of personal finance into a unique, flexible, and comprehensive roadmap.
A financial plan is a valuation of your current financial condition, a summary of your goals and a roadmap to help you get from the present to the financial future you want. A thorough financial plan will address current savings, budgeting, insurance, investments, taxes, estate planning and retirement.
A financial plan is not about the purchase of an investment or insurance product. Although there is a multitude of financial products that you can use to help accomplish your goals, simply investing and hoping for the best is not the key to financial success and security you're looking for. Financial products do not have the capability to adjust to changes in your circumstances, issues or concerns, whereas a comprehensive financial plan can be altered to incorporate whatever life throws your way.
A Plan Built Around You
Financial planning takes the guesswork out of managing your finances and helps you understand the implications of each financial decision you make. Everyone has different goals, so it's important to have a unique plan that works for you and your financial situation, both now and in the future.
A comprehensive financial plan is deemed "comprehensive" because it is about more than just money, it is built around your goals, your core values, and what matters most to you in life. It is personal and in-depth. It takes into account all of these factors and addresses your finances in a way that will help you reach your goals in a way that aligns with your values. It not only defines how wealth accumulation can help you but others in your life as well.
Financial planning is a dynamic process. Your financial goals may evolve over the years due to shifts in your lifestyle or circumstances such as an inheritance, career change, marriage, house purchase or building a family. As you begin to consider how best to manage your financial future, you should feel confident knowing that with a CFP® professional, you're working with someone committed to providing the highest standard of financial planning and making sure you're set up for financial success.
Necessary and Preventative Planning
Comprehensive financial planning is crucial if your goal is to accumulate and preserve your wealth for years down the road. It takes into consideration the best ways to minimize taxes and debt in addition to adjusting your accumulation and preservation tactics as your personal risk tolerance changes. It helps you play defense as well as offense and reduces the odds of you making financially destructive decisions.
Your plan, as well as the financial professional who assisted in its making, should act as your compass and help you through the rough patches. Because these types of plans are so highly personalized, it should be an easy path to follow. In the long run, this type of plan should help you build and retain lifelong wealth.
Your comprehensive financial plan will not only provide you with direction but it is an integrated strategy that will create a better financial future for you and your loved ones. Some people decide to do their own financial planning, but you may want to seek help from a CFP® professional if you:
Don't have time to do your own financial planning
Want a professional opinion about the plan you've developed
Want to better manage your finances, but aren't sure where to start
Don't have expertise in certain areas such as investing, insurance, or taxes
Don't know how to be financially and emotionally ready for a retirement lifestyle
Aren't sure how to be ready for the cost of a college education for family members
Have an immediate financial issue or unexpected life event and don't know where to turn
Get started on your comprehensive financial plan today!
Let's Discuss Your Financial Planning Needs
--
About the Author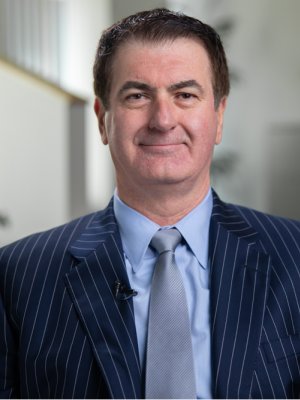 Jack Brkich III, is the president and founder of JMB Financial Managers. A Certified Financial Planner, Jack is a trusted advisor and resource for business owners, individuals, and families. His advice about wealth creation and preservation techniques have appeared in publications including The Los Angeles Times, NASDAQ, Investopedia, and The Wall Street Journal. To learn more visit https://www.jmbfinmgrs.com/.
Connect with Jack on LinkedIn or follow him on Twitter.