You are here

Things to Consider Before Making an IRA Rollover
Things to Consider Before Making an IRA Rollover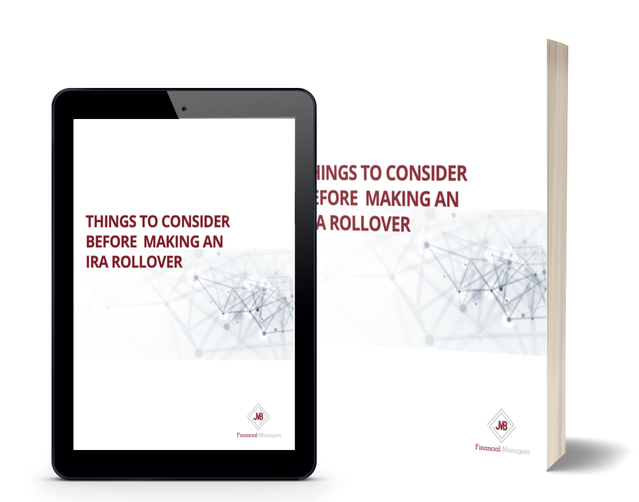 Four Options to Contemplate When Considering an IRA Rollover
Many employers maintain tax-qualified retirement savings plans on behalf of their employees. These include 401(k), 403(b) and 457 plans, among others. When it comes time to change jobs or retire you must decide how to handle the money you've accumulated in your retirement plan.
In this short guide you'll discover:
The four rollover options available to you
Features of each option
Important aspects of each option to keep in mind
This guide is designed to educate you and describe potential actions that you may wish to take with respect to your retirement plan assets.
Download Your Free IRA Rollover Guide