You are here

Voluntary Benefits are a Cost Effective Way to Add Value to Employees' Lives.
Voluntary Benefits are a Cost Effective Way to Add Value to Employees' Lives.
Submitted by JMB Financial Managers on May 7th, 2018
Employees are the backbone of your organization. If you're like most employers, you'd love the opportunity to do more for the employees that already do so much for you. Offering a robust benefits plan to your employees is the perfect way to do this.
Don't be fooled, it is a common misconception that only the big dogs can offer the best benefit packages. But, that's just not true. So, how do you make your benefits package the best it can possibly be? Offer voluntary benefits! The best part is, in most cases, voluntary benefits can be added with little to no additional costs to your bottom line, making it one of the best and easiest ways for you to add a little extra value to your employees' lives.
What are Voluntary Benefits?
Voluntary benefits are a cost effective way to add more value to your employees' lives. Giving your employees the option to sign up for voluntary benefits provides them with more coverage options than your normal plan. During enrollment periods, employees can choose to purchase additional coverages that fit their needs on top of your core offerings.
Whether you think so or not, benefits are a big deal. In fact, 77% of workers say the benefits package is an important factor in their decision to accept a job, or not. In a world where identity theft is on the rise and health care costs are off the charts, providing your employees with the utmost protection is vital.
Why Should You Offer Voluntary Benefits?
Did you know that 88% of employees view voluntary benefits as a crucial part of a company's benefit plan? There are many reasons to offer voluntary benefits to your employees, but an employee's opinion of them is one of the most important.

It's been shown that these supplemental benefits can help you attract and retain high caliber employees. Having a well-rounded benefits package to offer during the hiring process can help you stand out from the crowd. Once hired, these sought after benefits provide employees with a much needed sense of security. When your employees feel secure, they're sure to put their best foot forward at work.
Types of Voluntary Benefits
There are an array of voluntary benefits that you should consider offering to your employees to complement your existing benefits package. A few options include:
Life Insurance: Preparing for the unimaginable
LifeLock: Protect your employees from identity theft
AFLAC: Policies ranging from cancer to accident protection
529 Plans: Help your employees plan for their children's higher education
Group Health Insurance: A more affordable health coverage option
Long-Term Care Insurance: Protection from costs not covered under regular health insurance

Give Your Employees the Protection They Want and Need
The benefits you offer your employees can be make or break. Make sure you're offering your employees the benefits they not only want, but need too. Voluntary benefits are the perfect supplement to the typical benefits plan with customization available to match the unique set of needs each employee has.
Interested in learning more? Our Total Benefits Solution Guide explores the voluntary benefits options available to supplement your existing benefit plan.
Grab your free copy here. Get started today, to offer more tomorrow.
The cost and availability of life insurance depend on factors such as age, health, and the type and amount of insurance purchased. Before implementing a strategy involving life insurance, it would be prudent to make sure that you are insurable by having the policy approved. As with most financial decisions, there are expenses associated with the purchase of life insurance. Policies commonly have mortality and expense charges. In addition, if a policy is surrendered prematurely, there may be surrender charges and income tax implications.Insurance policies contain exclusions, limitations, reductions of benefits, and terms for keeping them in force. Your financial professional can provide you with costs and complete details.
--
About the Author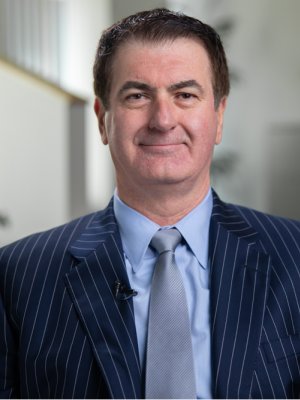 Jack Brkich III, is the president and founder of JMB Financial Managers. A Certified Financial Planner, Jack is a trusted advisor and resource for business owners, individuals, and families. His advice about wealth creation and preservation techniques have appeared in publications including The Los Angeles Times, NASDAQ, Investopedia, and The Wall Street Journal. To learn more visit https://www.jmbfinmgrs.com/.
Connect with Jack on LinkedIn or follow him on Twitter.