You are here

Financial Planning for Nonprofits
Financial Planning for Nonprofits
Submitted by JMB Financial Managers on May 27th, 2022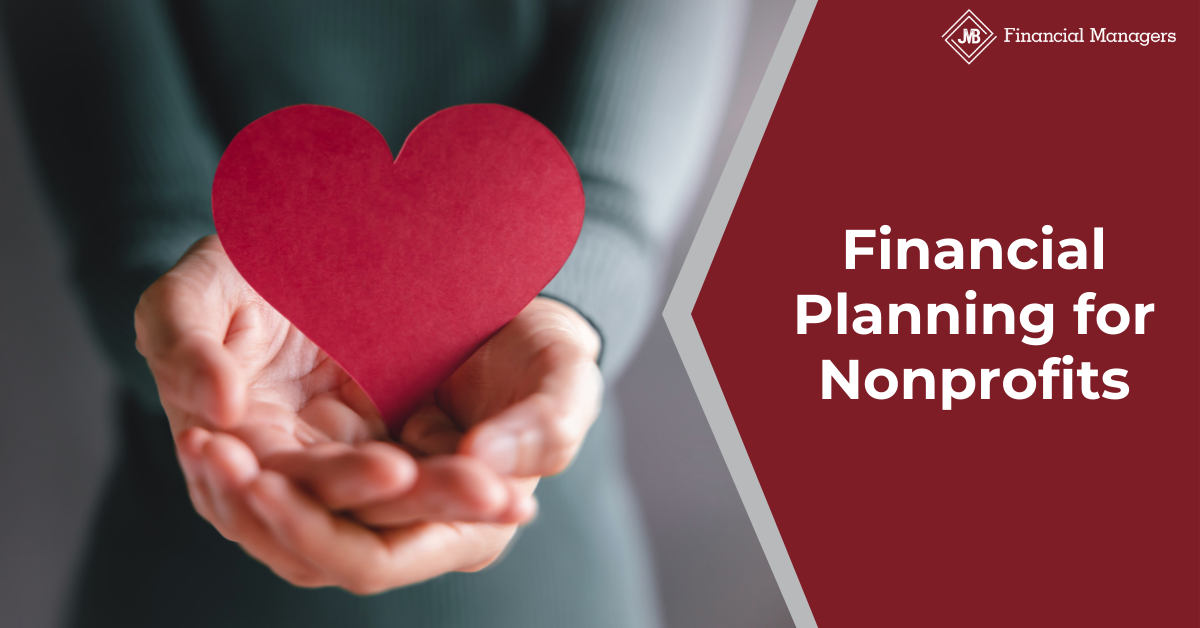 According to the National Council of Nonprofits, about 21% of all nonprofits have an annual budget of $50,000 or less. With this in mind, maximizing the assets and income of the organization is critical, as every cent counts.
This is why it is so important for charities to collaborate with a financial advisor. These financial professionals can help guide organizations to manage their money more effectively. This includes help with annual budgets, cash flow forecasts, and even compliance.
Here is a quick guide on how comprehensive financial planning can help your organization.
Fundraising Strategies
When it comes to running a nonprofit, raising funds is one of the most important aspects of the entire process. While some nonprofits can rely on a single donor, many have to come up with fundraising strategies. This may be the only way to fund their projects and operations.
Your fundraising plan should state the purpose of the project and the duties of everyone involved. This includes any directors or board members that may need to play a role in the fundraising effort.
Setting clear goals for the organization forms a good base for your fundraising plan. This is where financial advisors can be useful as they can help you set realistic and specific financial goals for your organization.
Nonprofit Budgeting
An annual budget is prepared to have projections for the year ahead. As the year progresses, your budget may need a bit of adjusting to reflect the realized amounts. Whether this is good or bad news, financial guidance can help you make the most of it.
Having a consistent budgeting process and understanding how to read financial statements is essential. Your balance sheet and income statement provide critical information about where your organization has been, is now, and where it is headed financially.
If you raised more funds than anticipated, you could potentially expand your budget or annual plan to do more than you initially intended. However, if you did not manage to raise the capital you expected, you may need to rethink the budget to make the most of what you have.
This is where financial planners can be useful as they can help you create and maintain a budget for your organization. They will also provide you with an unbiased, external opinion to guide the organization impartially.
Investment Strategy
Having success as a charity involves being a good steward of cash on hand, long-term savings, and creating an endowment fund. All three of these assets are part of your investment portfolio, and you should have a set of philosophical best practices in place to manage them. This will help you sustain the organization and become less reliant on outside money when it comes to funding your cause.
A financial planner who is also a registered investment advisor will assist you in forming an investment policy statement, tying the goals of your organization to your financial resources is essential. This will help to sustain your nonprofit and help assure your long-term financial success. Asset allocation, investment research, socially responsible investing, and any risk management tools are part of a viable financial management strategy that will take your nonprofit to the next level financially.
Financial Compliance
Running a nonprofit organization is, in some ways, more complicated than running a traditional business. The IRS and other governmental entities require a significant amount of financial reporting each year. This will not only keep you compliant it will help you maintain your tax-exempt status. Creating an annual report and filing a tax return is part of this reporting requirement.
Collaborating with a trusted advisor can help make your life a lot easier. They can handle your financial documentation for you, introduce you to a tax professional that is well versed in nonprofit tax issues, and make sure that you stay compliant with the latest tax law, regulations, and best practices. This is essential if your organization relies on government-funded grants, in case the grant awardees decide to perform an audit.
Compensation Advice
While many people may not realize it, running a nonprofit is very similar to running a commercial business. You will still need to hire employees to help with daily tasks and file tax returns just like you would in a traditional work environment.
Due to the unique nature of nonprofit organizations, a financial professional with experience in working with charities can guide you with the financial aspects of employing people. This includes providing you with the right guidance on how many people you can afford to hire and how much you should pay them.
This is a crucial part of managing your nonprofit finances. Paying the right number of people the right sum can help make the most of the resources on hand.
Employee Retention
Although some nonprofits rely entirely on volunteers, this isn't always the case. Even in the smallest of nonprofits, there are always a few full-time employees on hand to handle the day-to-day administration and management of the company. When you have a good leadership team in place, the last thing you need is frequent turnover.
Financial advisors can help you create a benefits plan and package to offer your employees including 403(b) plans, health insurance, disability insurance, etc. If your organization can offer a robust benefits package to potential employees, recruiting, hiring, and retaining key people on your staff will be a lot easier.
Partner with a Financial Planner Today
Financial advice is not just for big corporations; it can also help nonprofit organizations like yours.
We know how important the work of nonprofit organizations is for our communities and society as a whole. This is why we want to help you improve the financial position of your group, keeping you focused on your mission.
If you have any questions or want to learn more about how expert financial managers can help your organization thrive, feel free to contact us today.
--
About the Author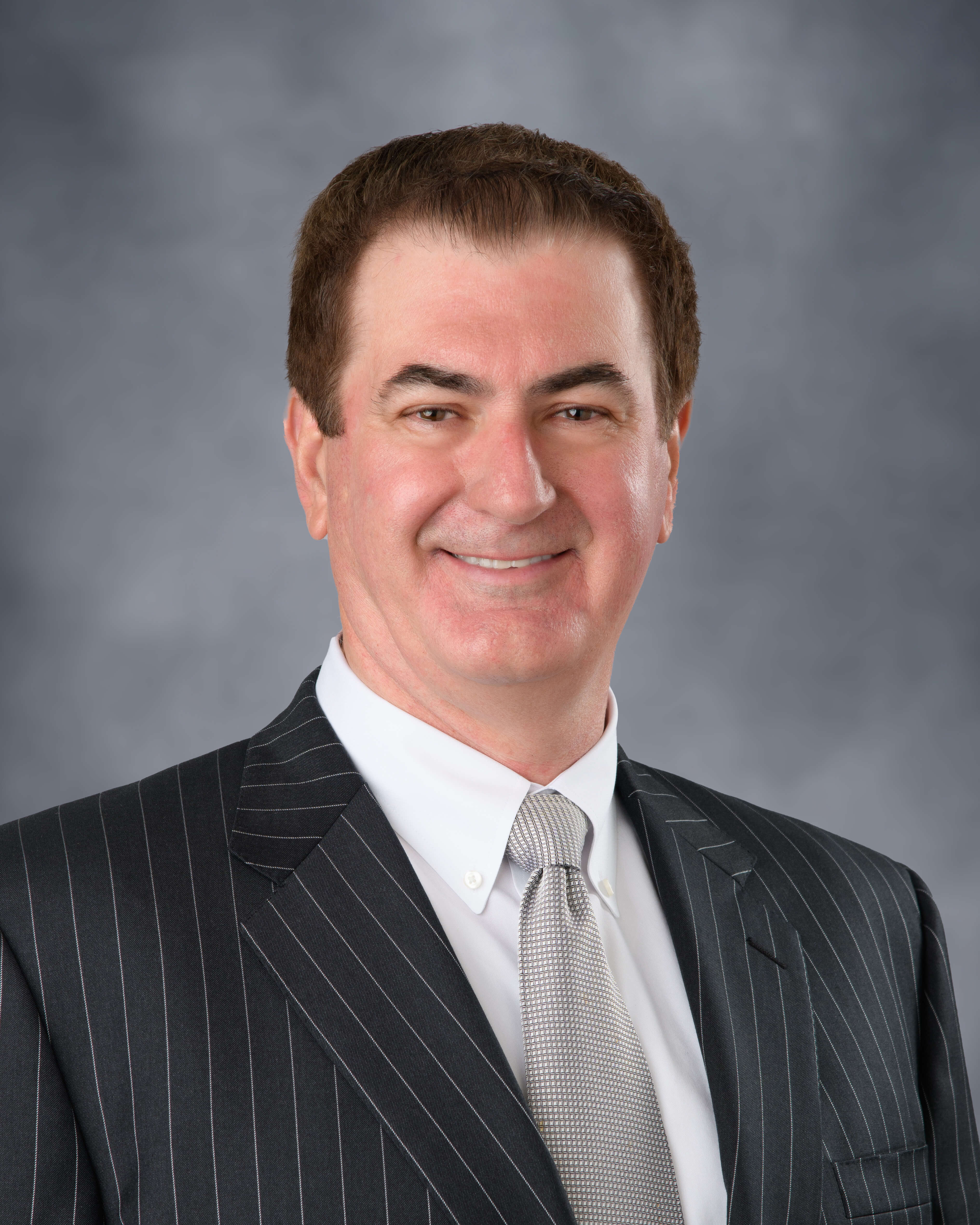 Jack Brkich III, is the president and founder of JMB Financial Managers. A CERTIFIED FINANCIAL PLANNERTM, Jack is a trusted advisor and resource for business owners, individuals, and families. His advice about wealth creation and preservation techniques have appeared in publications including The Los Angeles Times, NASDAQ, Investopedia, and The Wall Street Journal. To learn more visit https://www.jmbfinmgrs.com/.
Connect with Jack on LinkedIn or follow him on Twitter.