You are here

Celebrate Financial Planning Month by Following These 5 Steps
Celebrate Financial Planning Month by Following These 5 Steps
Submitted by JMB Financial Managers on October 19th, 2021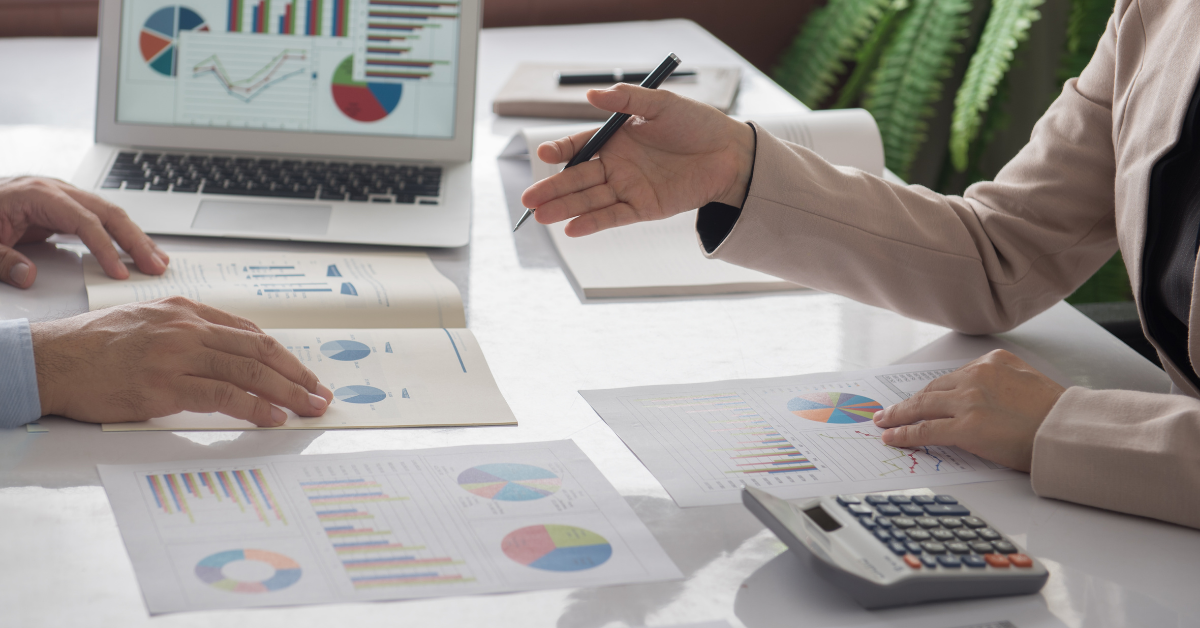 Did you know that half of all Americans would be unable to cover an unexpected expense this month? Unfortunately, financial planning isn't a hot topic for most people, but you can't afford to neglect this important aspect of your life any longer.
It is never too late to plan for your financial future, and today is a great time to start because October is Financial Planning Month. However, whenever you read this article, you should take the following 5 steps to ensure you're taking care of your financial health.
1. What Are Your Goals?
Your financial plan can take you anywhere and help you accomplish anything you want out of life. Whether you want to retire early and travel the world or you simply want to get out of debt and save for your children's college education, you need a plan to get there.
As with any plan in life, you need to start with where you want to end up. You wouldn't begin a road trip without a final destination and the same is true about your financial journey. So, take the time to sit down and decide what your overall financial goals are.
This step will set the foundation for all the following steps, don't skip it thinking that you don't need it. What do you want out of life this year, next year, 5 years from now, and for all the years to come? Your goals can include things like buying a new car this year, saving up to buy a house, putting a certain amount of money away in your child's college savings account each month, paying off student loans, and more. Remember to include both short-term and long-term goals in your financial plan. Saving money to buy a car or take a fun family vacation could be short-term goals, meaning they can happen within a year or two, while investing enough in your retirement accounts to have a comfortable retirement could be a long-term goal.
2. Know Where You Currently Stand
The second step is to know your starting point. Where do you stand today in terms of your finances? The best way to determine that is to create your net worth statement.
Your net worth statement is simply a list of your assets and liabilities. You don't need any fancy calculations to determine your starting point, you can do this on a napkin if you want. Write out what you own (assets) and what you owe (liabilities). Some examples of assets include:
Your car
Your house
Other Real Estate
Cash
Savings
Your business (if you are a business owner)
Liabilities can include:
Student loans
Credit card debt
Mortgage payments
Car loan payments
Legal fees
Once you've created a comprehensive list of your assets and liabilities, subtract your liabilities from your assets and you know your net worth. For many people, this is a negative number, especially if you're just starting out after a big life transition such as recovering from a serious illness, divorce, a job or career change, etc. But it doesn't have to stay that way; your financial plan provides the roadmap to increasing your assets and minimizing your liabilities.
3. Create a Financial Plan of Action
Now that you've mapped out where you want to go and where you currently are, it's time to create your plan for getting from point A to point B. This roadmap will look different for everyone based on your end goals and your current situation. However, everyone can benefit from following these steps to success:
Create or review your monthly and yearly budgets
Minimize your debt or create a plan for paying off debts
Save for a rainy day (emergency savings)
Save for your long-term future (401(k), investment portfolio, Roth IRA, etc.)
These steps provide an outline for you to create your financial plan. You will have a hard time reaching your goals if you neglect any one of the above steps. It doesn't matter if your goals include taking a year off to travel the world or saving for your first home, you won't be able to reach them with out-of-control debt and little savings.
4. Build Up Your Retirement
Retirement planning often gets pushed to the back burner. However, you can't afford to neglect this important step in your overall financial plan. First, if you have a retirement plan through your employer, make sure you are investing enough to maximize their matching program.
Second, take a look at the many ways you can save money on taxes this year while also saving for your retirement in years to come.
Lastly, regardless of where you choose to save for retirement, you need to be sure to diversify your savings and ensure that you're covered for all that life can throw at you.
5. Plan for the Worst and Hope for the Best
Nobody likes to think about what they'll do in the case of a severe accident or injury. But unfortunately, accidents do happen and are some of the unpleasant facts of life. Luckily, statistically you are more likely to become disabled than die (odds are 4 to 1 when you are 30), but most people only have life insurance and forget about short-term and long-term disability insurance.
As you complete this last step, be sure that you have all your bases covered and that there aren't any gaps in your insurance coverage. If you're not sure if you and your family are adequately covered, then you should speak with an expert today. Your family deserves to have peace of mind knowing that they will be taken care of even in the worst circumstances.
Every Month Is Financial Planning Month
October is a great time to set aside a quiet morning and work through these steps. We haven't gotten into the chaos of the holidays yet, but before you know it, another year will be upon us.
But don't forget that Financial Planning Month should happen every month regardless of what the calendar says. No matter what time of year it is that you read this article, get out your calendar and circle a time when you'll work through these steps, and pick a day each month where you will sit down to check on your progress and make sure you are on track. Your family and beneficiaries will appreciate knowing that you took the time to ensure their long-term financial success.
If you don't know what steps to take first, reach out to an expert for help. You don't have to do this alone and you don't want to risk your financial future to uncertainty. The important step is to get started today.
--
About the Author
Jack Brkich III, is the president and founder of JMB Financial Managers. A Certified Financial Planner, Jack is a trusted advisor and resource for business owners, individuals, and families. His advice about wealth creation and preservation techniques have appeared in publications including The Los Angeles Times, NASDAQ, Investopedia, and The Wall Street Journal. To learn more visit https://www.jmbfinmgrs.com/.
Connect with Jack on LinkedIn or follow him on Twitter.