You are here

3 Ways to Avoid the Biggest Estate Planning Mistake Everyone Makes
3 Ways to Avoid the Biggest Estate Planning Mistake Everyone Makes
Submitted by JMB Financial Managers on February 13th, 2020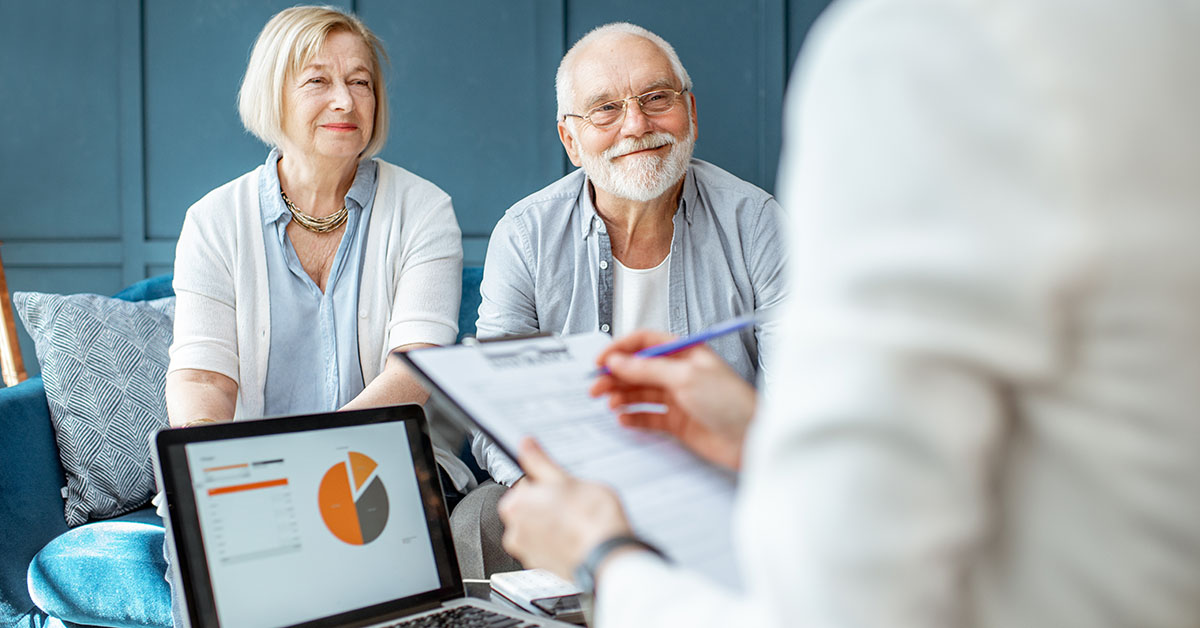 Everyone who makes time to ponder and plan for the end of this life on earth does some form of estate planning in an effort to spare their family from facing major legal issues, inheritance taxes, and (potentially) bitter disputes. This plan can have many components and usually includes wills, trusts, life insurance policies, and various other legal documents.
Yet, for all the time, energy, and expense that is put into an estate plan, almost everyone omits the most important aspect of their plan – communication with the beneficiaries - often to their family members' detriment. Rather than having an open conversation about their intentions and priorities, most people have the legal documents drafted, notarized, stored in a safe place and left at that, thinking they've accomplished their mission.
Open Communication is Critical to Success
Many people today are uncomfortable discussing money with their family members. In a survey conducted for The Hartford Financial Services Group, only 59% of respondents said they'd be comfortable discussing end of life decisions with their parents or their children. The result? Children rarely ask Mom and Dad for their estate planning or financial information, and Mom and Dad rarely discuss it before life events cause the documentation to become critical.
This lack of communication leads to complications, delays, and legal expenses to cover items such as a court order to declare a family member incompetent and to appoint someone as a legal guardian or to grant them a power-of-attorney; transferring assets to beneficiaries through a court procedure called probate; paying more estate (i.e. inheritance) tax than would have otherwise been required; causing inter-family conflicts, disputes, and hard feelings that often last a lifetime.
There are three ways we've assisted families avoid the no-communication mistake and the negative ramifications that generally come with it, in order of effectiveness:
One or more family meetings
A recorded video
A letter to the beneficiaries
Family Meetings
Passing on family wealth from one generation to the next – whether it involves owned businesses, rental properties, investment portfolios and charitable organizations, or simply a small home and a checking account – is rarely easy or simple. Periodically holding family meetings usually go a long way in making that transition smoother, better understood, and with far less animosity. Mom and Dad can explain what they're doing, why they're doing it, answer any questions the beneficiaries have, and potentially make adjustments if needed. Once Mom and Dad are gone or become incompetent, this crucial opportunity is lost, leaving the beneficiaries to draw their own conclusions.
We have seen family meetings accomplish multiple goals:
Refine and clarify the intent and the components of the estate plan
Overcome reluctance to discuss family money and the family legacy
Make difficult decisions about issues like long-term care ahead of time
Alleviate concerns and anxieties among heirs concerned about being "kept in the dark"
Work through any disagreements when something can actually be done about them
While a family meeting is not a democratic vote by heirs on whether to change their parents estate plan, they are an excellent opportunity for Mom and Dad to receive feedback and decide whether they feel adjustments are important to them or not.
We have seen many heads of families tweak their estate plan as a result of family meetings to the great benefit of the entire family. We have also seen communication skipped entirely by heads of families, only to have "a big surprise" dropped in their family's lap causing acrimony that lasts to this day.
A Recorded Video
While recorded videos are lacking in two-way dialog and the loss of opportunity for the estate plan to be adjusted, they still provide the heads of families the opportunity to explain their process and intentions behind the estate plan they've created. "It's very comforting to children in particular to have this information," says Erlene Rosowsky, a geropsychologist at Massachusetts School of Professional Psychology who specializes in treating emotional issues from middle age to later in life. "And most Moms and Dads want to comfort their children."
Things to say to in a recorded video:
Talk about your net worth, how you've accumulated it, and your values for it
Explain your hopes for your beneficiaries and how they'll use the assets
Make your desires very clear about your own independence and care
Be candid about your feelings about your family and your legacy
Speak to your family members as if you are already gone
We have found that an ounce of prevention is worth ten pounds of cure, so if you are unwilling or unable to conduct one or more family meetings, then take the time to produce a video that makes your wishes and intentions clear and obvious to others.
A Letter to the Beneficiaries
While it is potentially the weakest of the three communication options, a letter to your beneficiaries is still going to be better than no communication at all. This letter can help you organize your thoughts and finances, ease the stress for your family members at a difficult and stressful time, and ensure that none of your estate and goodwill are lost.
A letter to your beneficiaries is a flexible, informal, cost-free personal document which can serve multiple purposes. Among them:
Provide a list of all the estate's assets
Instructions about the disposition of personal effects
A list of accounting, financial, insurance and legal advisors
Provide the location of essential documents and information
Spell out long-term medical care preferences
Disclose funeral, burial, and celebration of life wishes
Include personal comments to survivors
If you choose to take the path of a letter to your beneficiaries, make sure you take the time to write it out clearly. Don't shorthand information or make vague references to things as your heirs may not understand your letter as easily as you might think.
If you're looking to learn more about estate planning, here are a few books I recommend reading:
Estate Planning for Dummies by N Brian Caverly & Jordan S Simon
Checklist for My Family: A Guide to My History, Financial Plans and Final Wishes by Sally Balch Hurme
Estate Planning Through Family Meetings: Without Breaking Up the Family by Lynne Butler
Communication is Key to a Successful Estate Plan
I urge everyone with an estate plan in place – or in process – to make time to communicate the plan to their family members and other beneficiaries involved to ensure a smooth transition that keeps them united instead of at odds with each other.

--
About the Author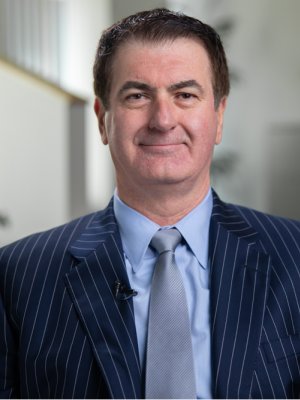 Jack Brkich III, is the president and founder of JMB Financial Managers. A Certified Financial Planner, Jack is a trusted advisor and resource for business owners, individuals, and families. His advice about wealth creation and preservation techniques have appeared in publications including The Los Angeles Times, NASDAQ, Investopedia, and The Wall Street Journal. To learn more visit https://www.jmbfinmgrs.com/.
Connect with Jack on LinkedIn or follow him on Twitter.