You are here

Retirement Planning
Retirement Planning
Retirement Planning Helps You Achieve Your Financial Goals.
You spend the majority of your life working towards retirement, wouldn't it be nice if it was comforting rather than worrisome? To get it right, retirement takes planning. Whether you have an existing retirement account established or are looking to start saving, planning is the first step.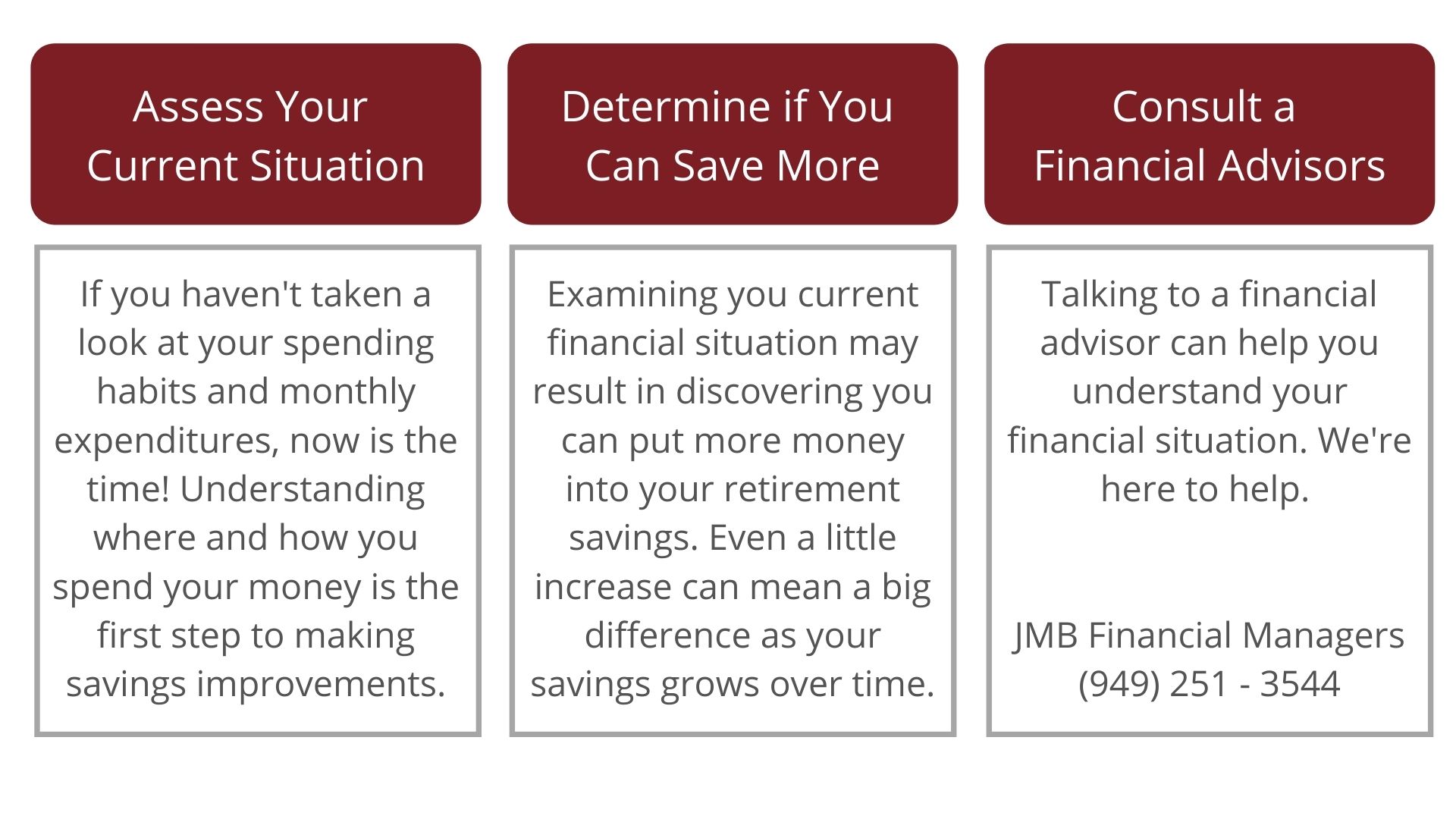 The Road to a Comfortable Retirement.
Together we can create a plan to take the stress out of retirement and give you the ability to focus on the things that mean the most to you. Creating a formal retirement plan allows us to:
Define your financial goals.
Determine your optimal retirement age.
Evaluate if you're saving enough.
Establish what your retirement income will be during retirement.
Calculate how long your savings will last.
A Customized Plan to Fit Your Needs.
At JMB Financial Managers, we take retirement planning beyond the basics. Together we can review other more complicated aspects of retirement planning such as social security benefits, the need for long-term care, and handling health care costs during retirement all while helping you pursue your other financial goals.
By understanding the costs of retirement and delegating the responsibility of tracking it all, you will have more time to spend on the meaningful aspects of life such as your family, hobbies, and activities.
Begin Saving for Retirement Today.
Take the first step. Schedule a free consultation with us to start saving for a more comfortable retirement.